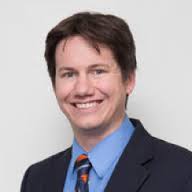 Unlike our April Fools Day joke, we did not make this up. According to Politico, Breitbart News has hired Charlie Spiering of the Washington Examiner. Spiering might be the first reporter at Breitbart to have a regular seat at the National Press Club.
Spiering's hire, which will be announced Monday afternoon, comes two-and-a-half months after Breitbart tapped former National Review reporter Jonathan Strong to serve as Washington editor, demonstrating an ability to hire talent from more reputable conservative print publications.

"Charlie Spiering has built a strong brand that blends reporting, commentary and insight into content that helps drive the national political conversation," Stephen Bannon, Breitbart's executive chairman, said. "Breitbart News will continue to grow the scale and reach of our political coverage and the addition of Spiering to our political unit signals our commitment to build a best-in-class team."
A quick look at Spiering's Google+ page shows that he is a big fan of Ted Cruz, one of the two Republican Senators who are closely identified with the Breitbart brand. While he is definitely a conservative — see his write-up of Cardinal Dolan's Catholic crusade against the birth control mandate in the Affordable Care Act (Obamacare), for example — we are delighted to report that we have so far found no plagiarism, violent eliminationism, or bigoted attacks with his name on them. We will of course continue to study Mr. Spiering's career with interest.