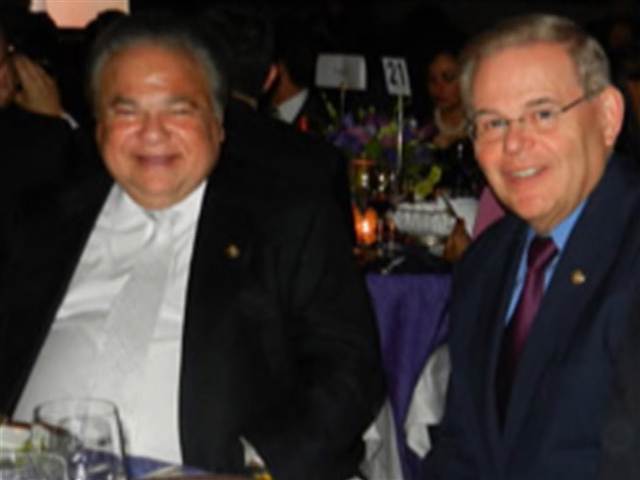 Need an example of what makes the McCutcheon decision a disaster? Here's a good one. The Associated Press has analyzed physician data released by the Obama administration and found a very small group of doctors making enormous amounts of money from Medicare. Just look who was at the very top:
Topping Medicare's list was Florida ophthalmologist Salomon Melgen, whose relationship with Sen. Robert Menendez, D-N.J., made headlines last year after news broke that the lawmaker used the doctor's personal jet for trips to the Dominican Republic. Medicare paid Melgen $20.8 million.
The FBI raided Melgen's offices last year, but federal prosecutors have yet to issue any charges. For those who have forgotten, someone even went to extraordinary lengths to concoct a sex scandal on top of what was already an influence scandal. But look at that strange story in the new light of the McCutcheon decision, after which it will no longer be scandalous when people like Melgen stuff the campaign war chests of incumbent Senators like Menendez. Just think about it: Menendez, who sits on the Senate Finance Subcommittee on Health Care and therefore has tremendous input into decisions impacting Melgen's income, now has enormous incentive to make sure that his friend's revenue stream only ever gets bigger, because Menendez stands to get even better returns than before. And no one can call it bribery.
In the dissonant libertarian world of Dan Backer, that is exactly how things are supposed to be. His argument that McCutcheon will somehow not legalize de facto bribery flies in the face of simple logic, and you do not even need a Republican to see how his theory will work out in the real world. A Democrat and his contributor will do just fine to show that in this brave new world, only sex will ever be a scandal anymore.