When Ted Cruz overtook Donald Trump in Iowa polling last December, the Guardian newspaper reported that credit for the senator's rising popularity belonged to Cambridge Analytica, a data company that had used a deceptive Facebook survey to identify and target persuadable voters. Cruz has made information dominance a centerpiece of his presidential run. When the Associated Press examined all available campaign apps, they declared that the Cruz campaign's app "goes furthest to glean personal data" and allows them to "read the minds of voters" by requiring a Facebook login and repeatedly urging users to allow access to their phone contacts. Cambridge Analytica analyzes potential voters on 5,000 data points for behavioral microtargeting, or 'psychographic analysis,' in which voters are "micro-segmented" into more than 150 categories according to personality profiles, hobbies, income, spending habits, church attendance, and so on. This information is used to target each potential voter through the most efficient available means to motivate their participation.
Indeed, when Cruz beat Trump in the Iowa caucus, Cambridge Analytica was hailed as the secret to his success. The company, which works exclusively for right wing candidates, even congratulated itself in a press release congratulating Cruz: "We are thrilled to be part of Senator Cruz's impressive victory in Iowa," said CEO Alexander Nix. "The Cruz campaign has shown a unique understanding and appreciation for data analytics and our product offering in particular." Here is Mr. Nix describing what he does:
So what else has this man done? According to this profile, "Alexander James Ashburner Nix is financial analyst and a Director at the Strategic Communication Laboratories, a military propaganda company." In other words, Nix specializes in controlling information to shape public perceptions to order for his customers, which include police agencies, militaries, and the United Nations. The term 'PsyOps,' short for psychological operations, is a common catch-all for this business.
The missions vary. Sometimes SCL and its partner, Behavioural Dynamics Institute, are employed to counter someone else's propaganda; at other times, clients hire them to muddy the waters with disinformation. Ideas like 'truth' and 'democracy' are entirely relative at SCL, which branched out of its original commercial business into military/government ventures and "election management" about 20 years ago.
In 2005, journalist Sharon Weinberger attended Defense Systems & Equipment International, the United Kingdom's biggest military tech event, to take a look at SCL's elaborate 'smallpox outbreak scenario' exhibit and report on what she saw for Slate.
"If your definition of propaganda is framing communications to do something that's going to save lives, that's fine," says Mark Broughton, SCL's public affairs director. "That's not a word I would use for that."

Then again, it's hard to know exactly what else to call it. (Company literature describes SCL's niche specialties as "psychological warfare," "public diplomacy," and "influence operations.") The smallpox scenario plays out in excruciating detail how reporters would be tapped to receive disinformation, with TV and radio stations dedicated to around-the-clock coverage. Even the eventual disclosure is carefully scripted.

In another doomsday scenario, the company assists a newly democratic country in South Asia as it struggles with corrupt politicians and a rising insurgency that threatens to bubble over into bloody revolution. SCL steps in to assist the benevolent king of "Manpurea" to temporarily seize power.

Oh, wait, that sounds a lot like Nepal, where the monarchy earlier this year ousted a corrupt government to stave off a rising Maoist movement. The problem is, the SCL scenario also sounds a lot like using a private company to help overthrow a democratically elected government.
It was the same year that SCL relaunched itself as an out-and-proud 'military communications' company after twelve years in the shadows. Today, SCL calls itself the "leading supplier of strategic communications, information operations and public diplomacy to governments and military clients around the world." The brainchild of
Director
Nigel Oakes, a former advertising executive and a product of the famous Eton school, SCL claims the following Orwellian achievements on their website:
Design and develop a permanent military strategic communication facility capable of delivering strategic and operational psyop campaigns for a South Asian country.
Production of a five-tiered training programme covering strategic, operational and tactical Psyop and the design and re-equipping of a communication facility. The personnel had to be able to take over the new facility after only six months.
Design, build and install a Homeland Security Centre for an Asian country. The Opcentre can override all national radio and TV broadcasts in time of crisis.
Design, build and install a diplomatic communication centre staffed by researchers, writers and spokespersons for an International Organisation.
Design and installation of a Strategic Communication Centre to improve a country's ability to conduct Public Diplomacy.
Recruitment, training and equipping an operational and tactical Psyop and Civil Affairs military unit for a British Commonwealth country.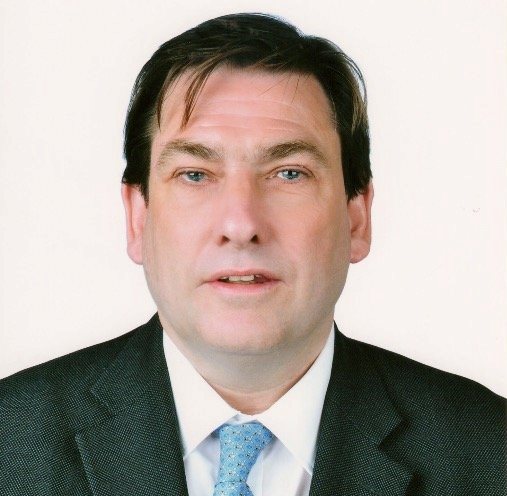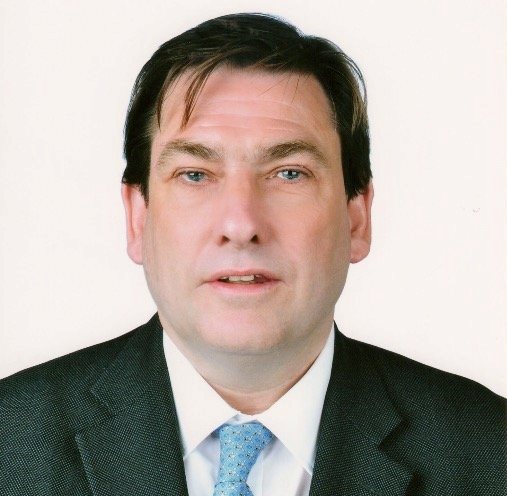 Having once made a false claim to have studied psychology at University College London, Oakes started out during the 1990s by selling 'designer fragrances' that supposedly motivated profitable behavior for retailers and corporations. Moving on to greater endeavors, Oakes was intimately involved in the company's most spectacular blunder. During 2000, SCL's image consultant work for Indonesian President Abdurrahman Wahid was exposed in the world press, forcing Behavioural Dynamics to pack up its impressive command center and leave town overnight. Paid somewhere between $300,000 and $2 million, depending on whose report you believe, Oakes was more successful at wooing the embattled executive's entourage than effective message delivery on his behalf.
His work appears to have been rather limited. A series of television messages were produced in the name of the obscure Foundation of Independent Journalists, stressing religious and ethnic harmony – implicitly saying only Mr Wahid could deliver this. He then organised a seminar on journalistic ethics and independence; ironically, its participants appeared to be unaware that it was subsidised by the presidential palace.

Otherwise, the operations centre monitored stories about Mr Wahid, but its primary function appears to have been cosmetic. "It was just like a movie set to impress the clients, to calm down the family," said one Indonesian who visited it. "They are really desperate."

Indeed, it is unclear how much say the 60-year-old president, who is almost blind, had in the hiring of Mr Oakes. There appears to have been little co-ordination with other departments: sources in the presidential secretariat say that the first they knew about Mr Oakes's contract was a newspaper report last week.
Undeterred, Oakes has since built SCL and Behavioural Dynamics into a successful brand by hiring a Washington lobbying firm to win federal contracts in the 'Global War on Terror.' As a result, SCL has been a player in Afghanistan, hyping their data-driven 'behavioral' approach as the superior option compared to "overreliance on commercial advertising and marketing strategies." This is a recurring theme with Oakes and SCL, who insist that an applied scientific method allows them to manipulate the masses retail or wholesale. Cambridge Analytica models and exploits data for the Cruz campaign according to the SCL/BDi model.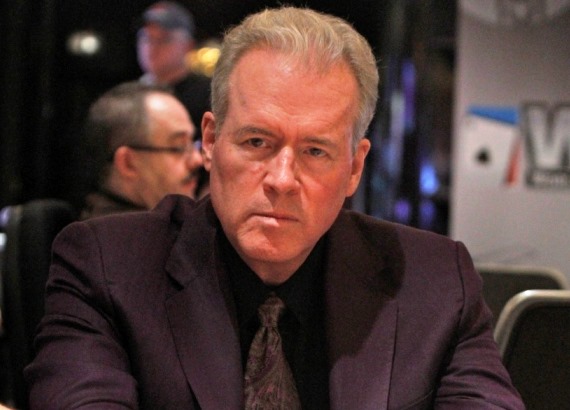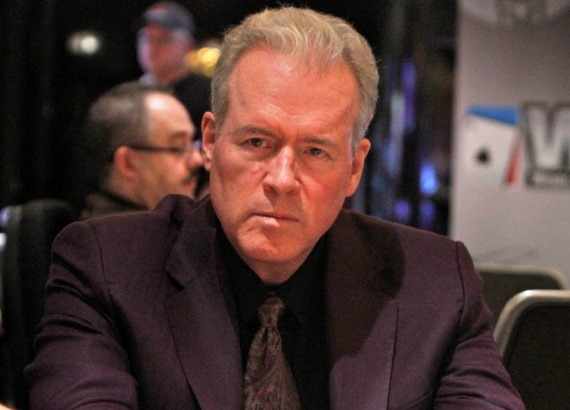 Although public records do not identify the owners of Cambridge Analytica, last July Politico cited anonymous sources to report that the company is at least partly owned by Robert Mercer, one of the most powerful right wing political donors in the country. According to the Washington Post, "Out of $2.9 million that federal forms show have been disbursed to the company over the past two years, $2.5 million, or about 88 percent, came from committees that have taken donations from Mercer or close family members." Politico says the figure is at least 93 percent.
A climate change denier and advocate for returning to the gold standard, Mercer's politics are fringe right, and perhaps that explains why he is almost as reclusive as Howard Hughes. Yet Mercer and his immediate family are also the biggest political donors in the 2016 cycle — even bigger than the Koch brothers — simply by funding the super PACs which support the Ted Cruz campaign. It's not hard to see what he expects to get out of a Cruz presidency: Mercer made his fortune designing algorithms to beat Wall Street with dangerous 'high speed trading,' while his hedge fund, Renaissance Technologies, has been accused of dodging billions of dollars in taxes and ignoring federal limits on financial leverage that were put in place to prevent another systemic collapse like the one that the global financial system experienced in 2008. And then there's the way he treats his hired help. Three years ago, Mercer settled a lawsuit by former domestic employees for illegally refusing to pay overtime while docking their pay over pet peeves.
Workers lost part of their semi-annual bonuses for "failing to replace shampoos and other toiletries" when less than one-third of a bottle remained; "failing to properly close doors"; and "failing to leave extra towels in the bathroom," according to the complaint. Other violations included "failing to level pictures; leaving cleaning items out" and "improperly counting beverages," according to the complaint.
Mercer has spent lavishly on cranks. Their ranks include Arthur Robinson, the perennial congressional candidate and former Chairman of the Oregon Republican Party who denies that HIV causes AIDS, thinks public schools are a form of child abuse, and says we should dispose of radioactive waste by sprinkling it on America from the air to improve public health. Mercer is the single biggest donor to Robinson's 'science institute,' which mainly serves to test urine samples from thousands of strangers — to what end, is not clear. As Bloomberg reports, there are other recipients who are just as far outside the reality-based community.
He's attended and funded an annual conference organized by Jane Orient, an Arizona physician and activist who recently suggested in an opinion article that elements in the U.S. government might have taken part in the San Bernardino massacre. Mercer money also found its way to an Idaho activist named Fred Kelly Grant, who travels the country encouraging legal challenges to environmental laws, which he says are part of a sinister plot by the United Nations to depopulate rural America.
In this vein, Mercer has reportedly invested in Breitbart News since 2011. Mercer has showered unknown sums of money on the website in this cycle in order to encourage good coverage of his favored candidate, who is himself something of a crank senator. Little wonder that Cruz has always enjoyed a close relationship to Breitbart even when its writers have posted the occasional negative story about him. The relationship has been obvious to anyone paying attention. For example, Cruz showed up to the annual BlogBash party at the Conservative Political Action Conference in 2013, an event that has been associated with late founder Andrew Breitbart since its inception; the next year, when Breitbart News was audited by the IRS, Cruz was the only member of Congress to attempt an intervention.
Now that Cruz seems to be competing for first place with Donald Trump, this story matters. All these disparate threads — Cambridge Analytica, their propaganda and psychological warfare doctrines, Mercer's funding of extremists and cranks, the generous way he keeps Breitbart.com afloat — are tied to the disturbing rise of a messianic figure who might just become the next president. If that frightens you, it probably should.