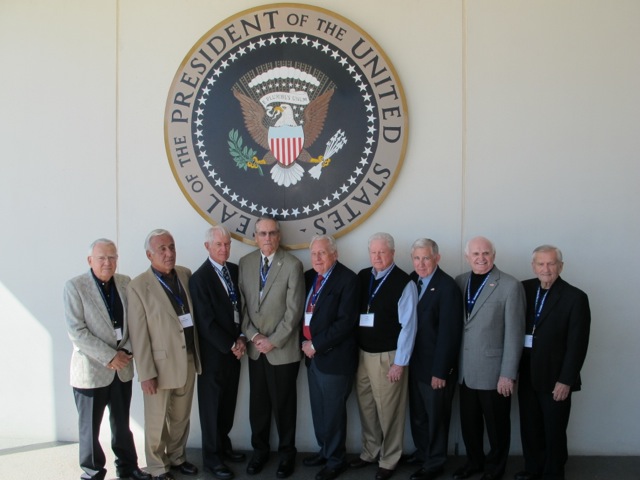 According to a story released by Politico this morning, the Association of Former Agents Of The United States Secret Service, claim Gary Byrne's account of secret liaisons in the Clinton White House, couldn't have happened as he claims. He was a uniformed Agent, and never worked in the protective division, which is the inner circle of the Clinton's detail according to AFAUSS:
"There is no place for any self-moralizing narratives, particularly those with an underlying motive," reads the statement from the group's board of directors, which says Byrne has politics and profit on his mind.
Some choice quotes from former protective division agents recount:
"The inner perimeter is 100 percent controlled by the presidential protective division," said a former supervisor of the presidential protective division, who asked not to be identified by name.

People familiar with West Wing security laugh at the idea that Byrne or any uniformed officer ever would have walked in on Bill Clinton anywhere, whether in a meeting or, as a New York Post article over the weekend claims, in the middle of a make-out session in the Map Room with the late daughter of former Vice President Walter Mondale. The Secret Service presidential detail would have stopped him.

"Operationally, one who has the working knowledge of how things are done there would realize that certain of those statements do not coincide with the operational plan," said Jan Gilhooly, AFAUSSS president and a 29-year Secret Service veteran.

"One must question the veracity and content of any book which implies that its author played such an integral part of so many [claimed] incidents. Any critique of management by one who has never managed personnel or programs resounds hollow. Additionally, why would an employee wait in excess of ten years after terminating his employment with the Service to make his allegations public?"

The closest contact that Byrne could have had, according to Gilhooly and others, is seeing the president or the first lady pass in the hallway — far from the intimate access he would have needed to catch Bill Clinton in the act or see Hillary Clinton fly into the cursing rages he now writes have convinced him that she doesn't have the "integrity and temperament" to be president.

The former supervisor of the presidential protective division said that at best Byrne is working from office rumors that he's cinematically written himself into. People spend decades on presidential details and don't rack up the number of amazing scenes Byrne claims to have witnessed in just a few years as a uniformed officer.

"Did Gary Byrne hear an anecdotal story being told by a couple of agents? Maybe. But did Gary Byrne see it the way he's purporting to have seen it? No way. That's a lifetime worth of events this individual saw in a very short amount of time," the former supervisor said. "If any of the things he says happened did happen, it was told to him by a third party."
According to Vanessa Oblinger, Byrne's publicist for the book, she claims that the claims from AFAUSS are all nonsense and just a partisan left wing kill the messenger attack against her client Byrne.
Vanessa Oblinger, Byrne's publicist for the book, said the claim he didn't witness the events he describes in the book was "a nonsense charge."

"He was posted directly outside the Oval Office for three years," she said.

She cited Byrne's performance awards and positive evaluations, as well as a letter of appreciation he received from the Secret Service in 1996 for his "commitment, dedication and professional performance."

"The Clintons always trash the messenger," Oblinger said, adding later, "This is the first of many Clinton-directed media attempts at character assassination."
Of course, Vanessa Oblinger would know all about right wing smear jobs, as she formerly was employed by Shirley and Banister, a right wing public relations group that was also connected to the Groundswell Group, a partisan extremist right wing messaging group headed by none other than Ginni Thomas and Dan Bongino, a former Secret Service agent himself who quit his job and wrote his own scathing tell all books about his time at the agency.
It is no surprise that right wing troll companies are going after Hillary Clinton right now, because that's what right wing troll outfits do in a general election. I would expect more of the same right wing memes of the Clinton days with such hot cold button topics as:
Wash rinse and repeat as needed. It will never end for the Clinton's…