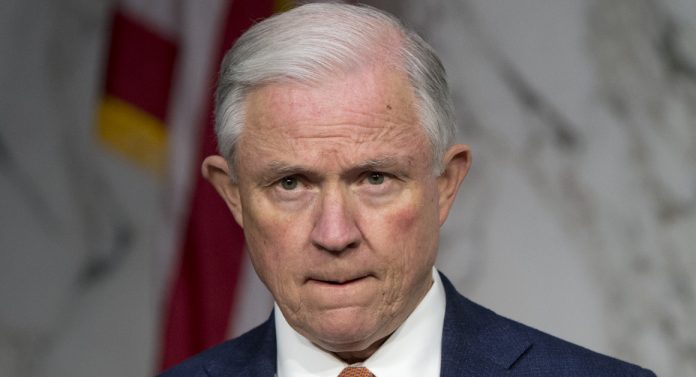 Senator Jeff Sessions (R-AL) is sick and tired of being sick and tired of Americans complaining about Russia. He wants Russia to be our friend. He wants Russia to enjoy the perks of America, even while they continue to hack us.
https://youtu.be/ULfv3lfMuiU
Yes, Jeff Sessions says, "we need to end this cycle of hostility" with Russia and make them our friends once again.
What I want to tell you is that Hillary Clinton left her email system totally vulnerable to a Russian penetration. It's probably clear that they have what was on that system. I have people come up to me all the time and say, why don't you — if you want to find out where those 30,000 emails are, why don't you ask the Russians? They're the ones that have them. So she has made a huge error in there. Secondly, this whole problem with Russia is really disastrous for America, for Russia and for the world. Donald Trump is right. We need to figure out a way to end this cycle of hostility that's putting this country at risk, costing us billions of dollars in defense, and creating hostilities —
I'm sure Ronald Reagan is turning over in his grave. You remember Ronald Reagan and his Evil Empire speech against the Russians don't you?