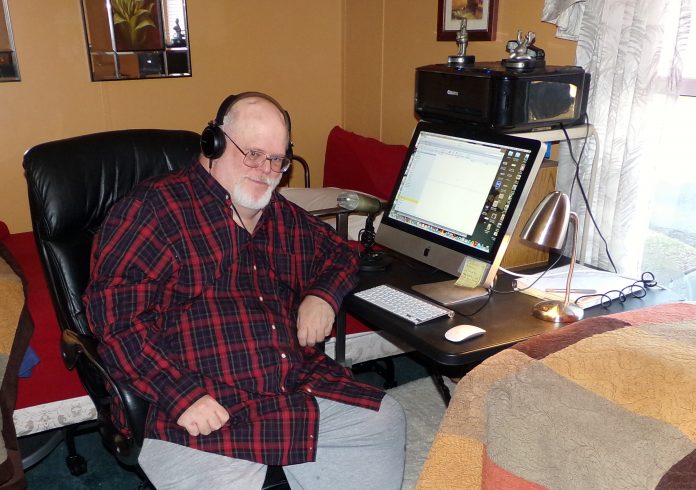 Bill Schmalfeldt, a liberal journalist, who has been under attack by a right wing mob using tactics similar to GamerGate, has finally received legal representation from a very large Chicago law firm, the Timothy Cavanagh Law Group.
Timothy J. Cavanagh is the founding partner of Cavanagh Law Group in Chicago, Illinois. Mr. Cavanagh is a nationally known trial lawyer who concentrates his practice in plaintiff's personal injury trial work and handles catastrophic injury, medical malpractice and wrongful death cases. His firm is included in U.S. News & World Report 2016 Best Law Firms listing and received a "Tier 1" ranking. Mr. Cavanagh is listed in The Best Lawyers in America and has been named one of the top 500 leading plaintiffs' lawyers in the country by Lawdragon Magazine. He was named a Super Lawyer by Key Professional Media, Inc. through the research of Law & Politics in the years 2005–2016. Leading Lawyers, a Division of Law Bulletin Publishing Company, has named him a Leading Lawyer every year since its inception in 2003 – an honor that is limited to the top 5% of lawyers in Illinois. Mr. Cavanagh has been consistently named one of the top 100 consumer lawyers in Illinois and was named to the prestigious Irish Legal 100 by The Irish Voice Newspaper, from 2010 to present. He has received two Trial Lawyers Excellence Awards by the Jury Verdict Reporter for one record-setting verdict and one record-setting settlement. In 2001, he was selected by the Law Bulletin Publishing Company as one of the "40 Illinois Attorneys Under Forty to Watch." He has appeared on all local television stations and as a guest on "The Today Show" on NBC, "The Abrams Report" on MSNBC, "The O'Reilly Factor" on FOX and the cable television program "Illinois Issues in Review." He is a frequent lecturer and speaker at legal seminars in Illinois and around the country. Mr. Cavanagh has obtained over forty verdicts and settlements in excess of $1 million in his career, including the following recent results:

$55 million railroad crossing verdict (recognized by the National Law Journal as one of the top 100 verdicts in the country in 2002);
$14 million medical malpractice settlement;
$13.7 million verdict;
$10 million tractor trailer truck crash settlement;
$9.75 million trucking settlement;
$9.1 million railroad crossing settlement;
$7.5 million medical malpractice settlement;
$6.65 million wrongful death verdict;
$6.3 million wrongful death settlement;
$5.75 million auto-pedestrian settlement (highest reported uninsured motorist award in Illinois history);
$5.5 million wrongful death settlement;
$4.5 million product liability settlement;
$4.5 million wrongful death settlement;
$4.1 million automobile crash settlement;
$3 million premises liability settlement;
$3 million product liability settlement;
$2.5 million birth injury settlement;
$2 million wrongful death settlement; and
$2 million verdict against the City of Chicago in police pursuit case.

Mr. Cavanagh earned a BA from John Carroll University in Ohio, and a JD from IIT Chicago-Kent College of Law. He is a member of the Board of Managers of the Illinois Trial Lawyers Association, where he currently serves on its Executive Committee. He is also a member of the Board of Regents of Mercy Home for Boys & Girls, the Board of Directors of the Irish Fellowship Club of Chicago, and is a director of the Western Golf Association Evans Scholars Foundation.
It seems that the tide has now turned in Mr. Schmalfeldt's favor after a years long campaign of targeted harassment by a group of right wing nut-jobs who've tried everything from having him thrown in jail for the mere mentioning their twitter handles online, to chasing him out of his home in Maryland with constant death threats, having poop mailed to his residence, and constant police presence at his door serving bogus summonses that they filed against him in mass, and all because they didn't like what he had to say about them. Now, that tide has turned.
Direct All Future Legal Correspondence to My Attorney https://t.co/KjyE8zaaZa pic.twitter.com/7OISMNkWT0

— Bill Schmalfeldt (@LiberalGrouch16) August 15, 2016
After Mr. Schmalfeldt fled his home in Maryland and ended up at a Wisconsin assisted living facility (Mr. Schmalfeldt is an elderly disabled Parkinson patient) they continued their harassment campaign at his new home. They tried almost daily to get him thrown out into the street by sending hate mail to the facility supervisors, as well as the usual calling him every name in the book they could dream up to his new landlords. Of course this type of abuse directed against an elderly disabled man might be considered a felony in Wisconsin. No matter, Mr. Schmalfeldt filed a federal lawsuit on his own against one of his harassers, Patrick Grady, of Palatine Illinois. The Federal District court finally, after all these years of harassment, found favor in his pro se complaint, and further decided to appoint him legal counsel, which just so happened to be one of the top law firms in Illinois to represent him.
I think this is just the start of what might be the dismantling of a hard core group of dedicated right wing extremists who have been holding kangaroo courts on the internet, and have been using the courts as a weapon against anyone who tends to disagree with them. One would imagine that Mr. Schmalfeldt's attorneys will amend his complaint and possibly add further defendants in the case, maybe adding those who started all the harassment years ago when Schmalfeldt started reporting on them.
That of course remains to be seen as to if that will happen. But one can imagine that once he tells them his tale of woe, that anyone within a mile of the main defendant will be added to the complaint and be hauled into federal court to answer as to why they have harassed this disabled journalist,(who I might add has had no legal representation throughout his ordeal) for so long. One might even go so far as to think that criminal charges will finally be laid for what Mr. Schmalfeldt has had to endure for years on end.
We wish Mr. Schmalfeldt all the luck in the world in finally bringing those miscreants to justice. We will of course update this story as new information comes in. Good Luck Bill.