The stupid. It BURRRRNS!
We had to double check to make sure this website is not a satire site, like The Onion. It is not. It considers itself to be a legitimate source of news.
HeatStreet readers, as of Thursday evening, were of the opinion that President Obama was not only not doing anything to stop the hurricane. He caused it!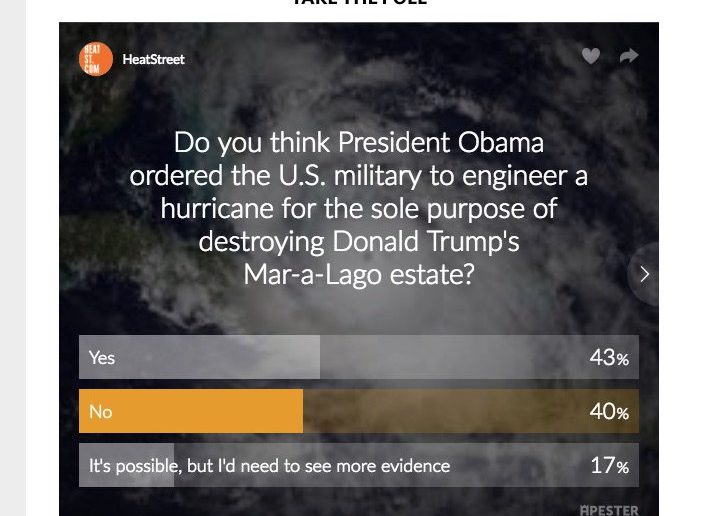 The results have moderated a bit as of this writing.
The article, written by Andrew Stiles, makes the alarming claim:
As it turns out, Hurricane Matthew is heading straight for Mar-a-Lago, and President Obama isn't doing anything to stop it.
One sees a sentence like that, and one is led to believe this HAS to be a satire site. We repeat. It is not.
The website was announced in February 2016. It launched officially on April 20, 2016. The website was to be headed by British journalist Louise Mensch and network producer Noah Kotch, who helped launch Vocativ. The editors are quoted as saying, "We plan to break news, move the media and mock the mainstream. It takes friction to generate heat. We will rub against the grain of convention. That's our mission."
Oy, gevalt!