Oh, those pesky, racist Negroes!
That seems to be the attitude expressed by Trump Mega-Donor Robert Mercer, who — according to Raw Story — says the trouble with America started when the Federal Government ensured Blacks would have the right to vote.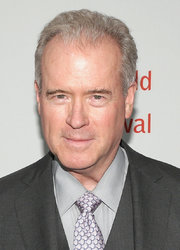 (T)he "Renaissance Technologies" co-chief executive who bankrolled Donald Trump's presidential campaign – once said black Americans are "the only racist people remaining in the U.S.," according to a lawsuit brought by former employee David Magerman.
Mercer who, alongside daughter Rebekah Mercer, fought to install chief White House strategist Steve Bannon and counselor to the president Kellyanne Conway in the Trump administration, allegedly made "a series of racist comments" in conversation with Magerman.
In his wrongful termination suit, Magerman said Mercer told him the US "began to go in the wrong direction after the passage of the Civil Rights Act in the 1960." Mercer also told Magerman that black people "were doing just fine" before its passage and insisted they are the "only racist people remaining in the U.S."
"Magerman was stunned by these comments and pushed back" against Mercer, the complaint reads.
Magerman says he was fired after criticizing Mercer's support of Trump.