This has nothing to do with the eternal struggle between Breitbots and regular people. This is a story about how your entire life can change in the blink of an eye.

Lady Di was on the computer. I was watching the AMC reruns of "Breaking Bad." Neither one of us had the slightest idea of what was going on two buildings over from us. The hotel was on fire. Ablaze. Gutted.

Our first warning? We lost wifi. A half hour later, the electricity went out.

We had no clue. Thee was no alarm to "GET OUT!" There was no warning whatsoever until Lady Di stepped outside to see how widespread this thing might be. When she opened the door the room filled with smoke. By this point, firefighters were pouring water on the building and the fire was mostly out. I asked when the rest of the hotel might have its power restored, and was told it would be Monday at the earliest.

Look at this video, and realize that when this was going on, Lady Di and I were some 300 yards away, watching TV and working on the computer blissfuly unaware of the hellscape just outside our door.

WMBFNews.com, Myrtle Beach/Florence SC, Weather

We were lucky. Di's sister lives about an hour away in Socastee and she found a place to hang our hats for a couple nights. Then, tomorrow, we'll move back into the Woodspring in Myrtle Beach until the Summer season is over and rates drop.

Here are some pics I took after the conflagration.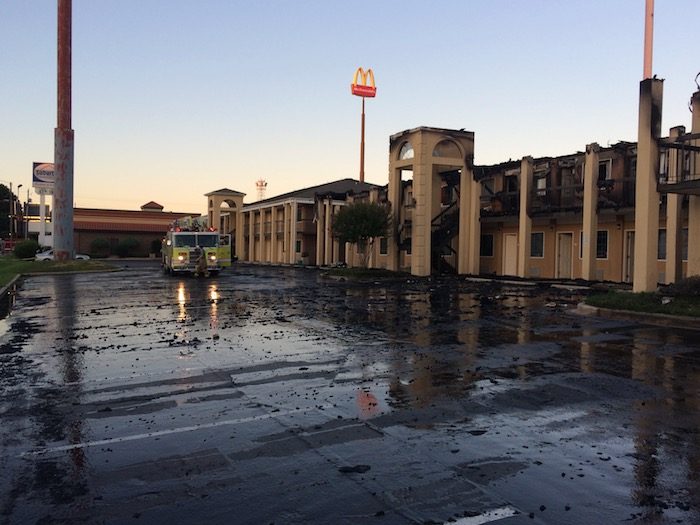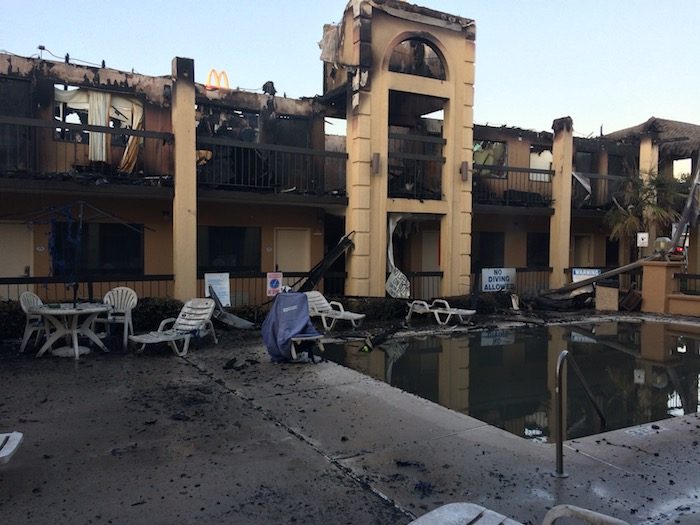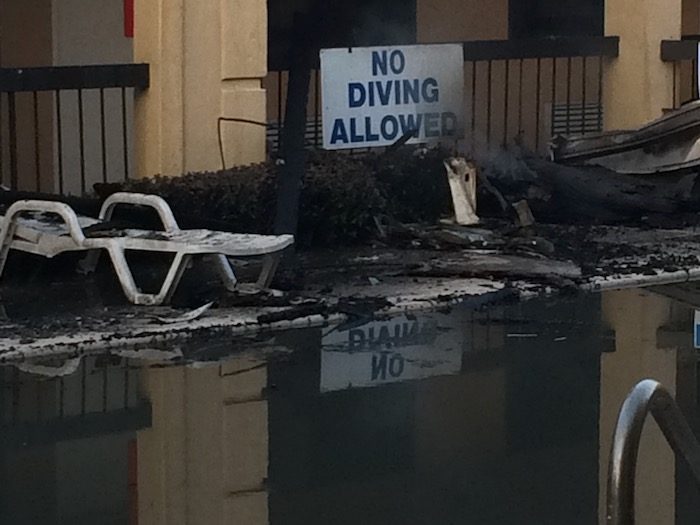 Thank goodness there were no fatalities or injuries. The Red Cross set up shelter for the folks who were not lucky enough to find shelter. News reports say arson units are investigating.
We were among the lucky ones. Once we get settled tomorrow, I'll notify the courts of the new address.