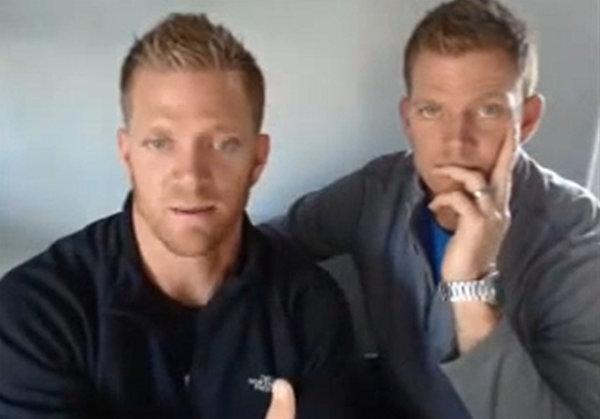 David and Jason Benham will not be fixing up houses with heteronormative families on HGTV after all. After Right Wing Watch exposed their history of anti-gay and anti-Muslim activity on Tuesday, the network dropped them like a couple of hot rocks yesterday.
The Benhams issues a statement to USA Today in response to HGTV's decision to ax the show, saying, in part: "As Christians we are called to love our fellow man. Anyone who suggests that we hate homosexuals or people of other faiths is either misinformed or lying … we do not, nor will we ever discriminate against people who do not share our views."
In 2010, the Benhams' father led a series of mosque protests in which participants spat "God hates Muslims." Yeah, definitely no hate of other religions there — where on Earth would you get that silly idea?