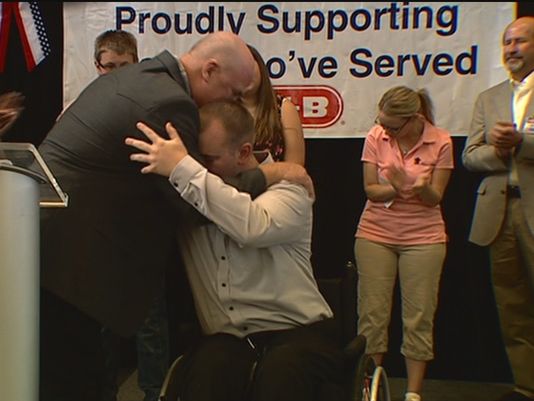 U.S. Army Specialist Michael Crawford thought he was going to a market in San Antonio, Texas to meet with a few people about being considered for a free home built by with Operation Finally Home. It turns out, he was in for a heartwarming surprise, instead — the news that he will receive a one-of-a-kind, custom built, mortgage-free smart home.
A Purple Heart recipient who's also engaged to be married, Crawford was wounded left with a spinal cord injury and severe nerve damage when an IED struck his vehicle in 2011. A spinal cord injury caused severe nerve damage. He's paralyzed in his right leg and has limited mobility of his left leg.
Operation Finally Home was established in 2005 as a nonprofit to provide mortgage free homes to America's military heroes and widows of the fallen.