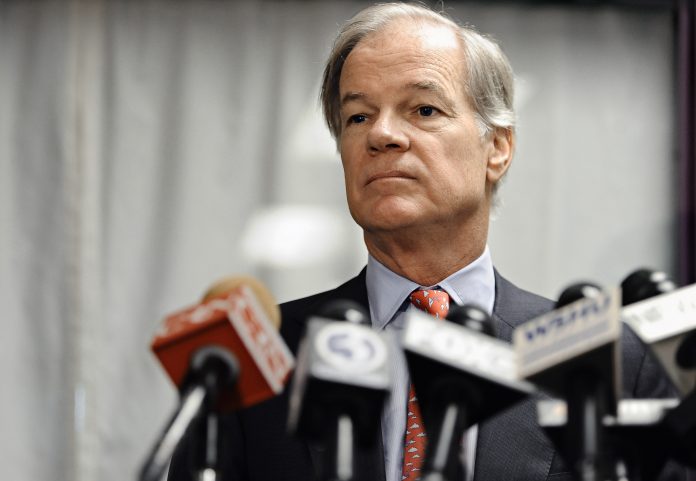 Video: Tom Foley's disastrous press conference last week.
Connecticut Republican gubernatorial candidate Tom Foley knows exactly who to blame for the closing paperboard plant: not the investment firm that's liquidating the business, but the workers and community who did everything they could to keep the factory open. Seldom has a priest of oligarchy articulated his gospel so clearly:
"You want to blame people who are hundreds or thousands of miles away, malign management," Foley told the workers and First Selectwoman Cathy Osten, a Democratic state senator and (Gov. Dannel P. ) Malloy supporter. "Listen, you have failed, because you have lost these jobs."
Asked how he would do anything differently, Foley responded:
"I wouldn't have instituted the anti-business policies that Governor Malloy did. Things like mandatory sick leave, raising energy costs, uhhh, just the negative signals he sends out."
According to the gospel of the producer, whenever sick employees take days off, they sin against God mammon, and it is these small sins that make God mammon angry and withhold his blessings. It would never occur to Tom Foley to suggest that corporate raiders be constrained, or that rules should be fair, or that policy should put people over profit, because according to the gospel of the producer these things are abominations in God's mammon's sight.