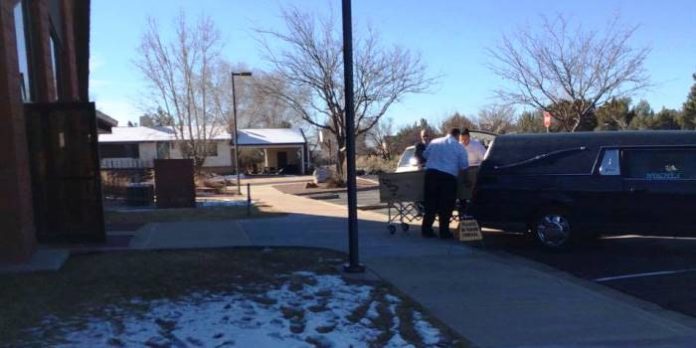 Services for LaVoy Finicum, the rancher and foster parent killed by Oregon State Police last week during his attempt to escape a roadblock, are reportedly taking place at this hour.
Utah's ABC4 reports that up to 1,000 people are expected to attend the funeral, which is being held in the small town of Kanab.
Ahead of the funeral, the Bureau of Land Management has closed the Kanab field office Thursday and Friday.

In a statement, the agency said, "…given the events scheduled over the next few days in Southern Utah, BLM decided to exercise an abundance of caution and temporarily close our offices in Kanab."
The Kane County School District has also closed early today.
Oregon TV station KPTV says that a countrywide call has gone out for those aligned with the so-called 'patriot' militia movement to attend en masse.
The day's events, billed as "LaVoy Finicum's Stand for Freedom," include a visitation and funeral, followed by a memorial horse ride to a local middle school for a benefit concert.

The events could draw up to 1,000 people, including many from Kanab and the nearby towns of Fredonia and Cane Beds, Arizona, where Finicum lived, said Sgt. Alan Alldredge of the Kane County Sheriff's Office. Others are expected to come from Nevada and elsewhere in Arizona.
Kanab resident Shawna Cox, one of sixteen people that a grand jury charged this week with conspiracy to impede federal officials by force, intimidation, or threats, is expected to attend. She was released from custody on condition that she wear an ankle monitor.
Ringleaders Ammon and Ryan Bundy remain in jail after a federal judge ruled they were too dangerous to be set free while awaiting trial.
Amelia Templeton, a reporter for Oregon Public Broadcasting, is tweeting images of the event.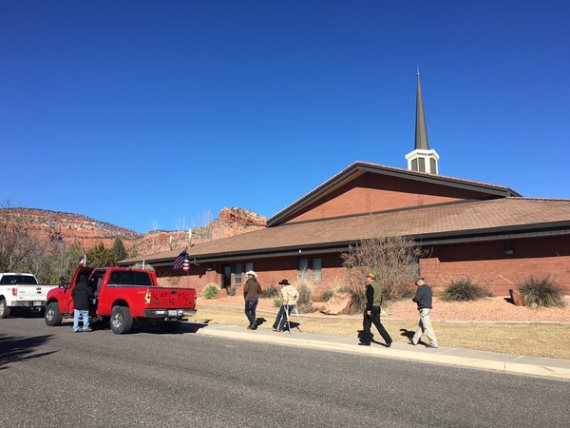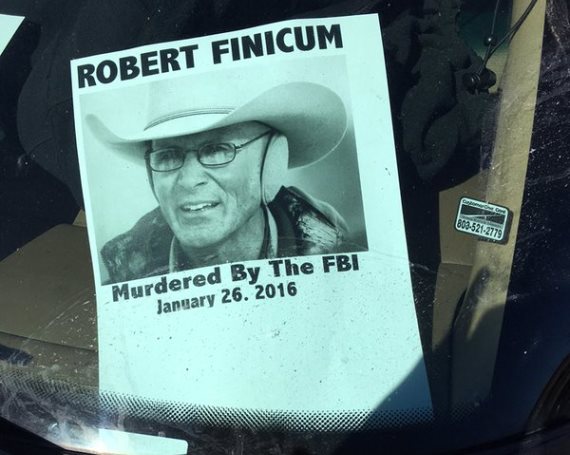 Brand Thorton, part of the #Oregonstandoff is playing the shofar. Says he is calling for vengeance for LaVoy. pic.twitter.com/fei1ViFPh0

— Amelia Templeton (@ameliaOPB) February 5, 2016
Meanwhile, armed and paranoid sympathizers of the Bundy cult continue to pump out delusional propaganda, including this bizarre claim that federal officials in Oregon are actually foreigners.
Reflecting the bizarre mythology of 'Jade Helm' and other Alex Jones-inspired madness, such rumors are a psychological rationalization of the urge to commit acts of violence against fellow Americans in retaliation for Finicum's death.
Although he declared his intention to die before being taken into custody more than once, and video of the shooting clearly shows Finicum reaching for a weapon, angry 'patriots' continue to deny that his shooting was a case of 'suicide by cop.'
Finicum was a beloved figure in the 'Sagebrush Rebellion' that sprang up around Cliven Bundy during his confrontation with the Bureau of Land Management in 2014.