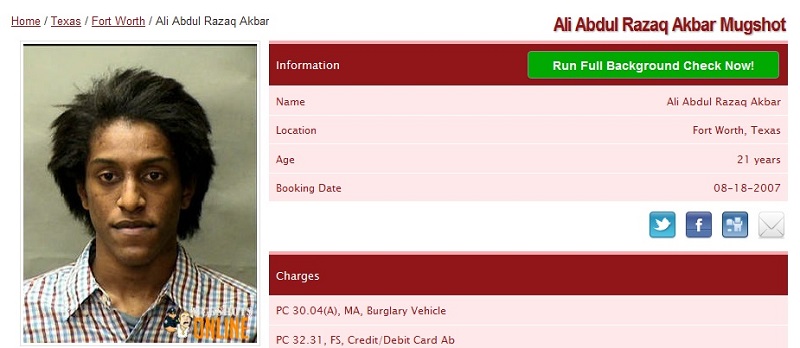 During an early morning conference call, Breitbart Unmasked learned that Brett Kimberlin hired convicted felon Ali Akbar to penetrate conservative online politics and make Republicans look ridiculous.
"We hired him in 2007, as soon as we heard of his van break-in," said a spokesman for Velvet Revolution. "Our alert Democratic staffers identified him for exploitation as a fake conservative political activist. By insinuating himself closely with Republicans at all levels, we could one one day pull the mask off and do tremendous damage.
"That day has come," the spokesman said before taking questions. The call, which took place on Skype, lasted twelve minutes and took place under condition of pseudonymity.
Under the code name 'Operation Shebbab,' Akbar would promise intense social media coverage and then fail to deliver it, stepping upwards with every failure by throwing fellow Republicans under the bus. The plot has worked far better than its conspirators had dared to hope.
"Setting up the fake nonprofits, well that was an important part of the plan," Bob the Spokesman explained. "Brett Kimberlin is too busy running actual nonprofit organizations to bother running fake ones."
Akbar's final act before this reveal was a listserve war last Thursday evening with a primary opponent's political strategist. As reported by U.S. News last Friday, Akbar — who recently took up the cause of promoting outsider Republican candidate Curtis Bostic against Mark Sanford of Appalachian Trail fame for South Carolina's 1st Congressional district — told Sanford campaign adviser Wesley Donehue to "stop being scum:"
"Taking advantage of a growing campaign that's never experienced a race like this is unprofessional." Akbar went on: "And what you're asserting is down-right damning. So in 6 months when the FEC doesn't report my company to the Justice Dept, I'll get your Christian apology? Right brother? Low-level stuff dude. Do your Sanford thing, while I keep doing my good work. Or just keep making a meme out of me. Or yourself"

[…] A moderator of NewMediaExchange, Erik Telford, who stepped in to stop the fight, said that having the list devolve into name calling was "extremely rare." But he also said it wasn't surprising in light of "having two people from heated rival campaigns" on the listserv, especially in a special election. "It's clear something was brewing outside of the list beforehand," he said.
Akbar also described Donehue's "gutter tactics" as "what is wrong with the consultant-class." We asked Bob about this, the most ironic statement from Akbar yet, given his well-known penchants for terrible consulting and constant backbiting.
"He does that as our agent," Bob the Spokesman explained. "First, he delivers poor return on the money Republicans pay him. Then he trashes those Republicans behind their backs before they tell anyone not to hire him. In public, he's a pillar of virtue and how dare you float vile rumors about him. In four years, he's managed to fail upward all the way to the top this way."
Through legal obscurity for his Vice & Victory agency as well as other entities, Akbar has managed to launder millions of Republican dollars that actually went to Kimberlin's pet causes.
"For a little while, Brett was laughing all the way to the bank with these fools because of Akbar," Bob added. "But this success created new risks. After all, sooner or later the IRS is going to catch up with all these fake charitable organizations Akbar has created. Brett has been forced to squirrel most of the money away in one of Mitt Romney's Cayman accounts and pass large bags of cash to Friends of Hamas."
Donehue's spat with Akbar reportedly began when the Sanford adviser posted a link to an article about one of those organizations. Akbar's legendarily-thin skin is in fact a part of the performance, according to Bob.
"He's totally method. When you meet him in person, there is nothing you could say that would get under his skin. On the phone and online, though, he plays this character who totally wigs out at anyone who asks him a question about his criminal record or his fake charities."
Before ending the conference call, Bob indicated that he expected desperate Republicans to keep hiring Akbar anyway. "Even after we admit he's been our guy all along, (Michelle) Malkin and the Twitchy team will refuse to believe it. And as long as there are Republican candidates looking to cross over from the nutty grassroots to the actual party in office, he will never lack for potential suckers."
Reached for comment, Akbar declined to speak on the record while out of character. The mask may be off, but the performance is still not over.