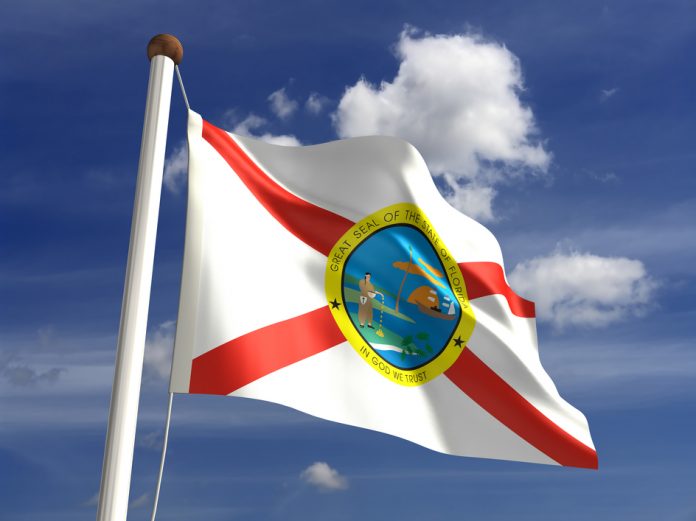 Under the Florida Constitution, a convicted felon cannot vote, serve on a jury, or hold public office until his civil rights have been restored, but that hasn't stopped James Ridgely III from voting for the past 18 years. And now, he's one-upping himself — by illegally running for a seat on the Dania Beach commission. He is running as a "nonpartisan" with a background in business.
Ridgely is a 51-year-old manager of a logistic company who was convicted of trafficking cocaine after being arrested by Boca Raton police in October 1989. He was sentenced to three years and six months in prison for the offense. When he announced his bid for office, reporters discovered that he has has been a registered voter since 1996, according to the Sun Sentinal. For the record, Florida only restored voting rights to felons in 2007, and later passed a law in 2011 that made the process much more difficult and complicated. Ridgely's rights have not been restored.
The Sun Sentinal contacted an official with the state's Office of Executive Clemency, who said  Ridgely submitted an application in 2012 asking that his civil rights be restored, but his request has not been granted. When contfronted by reporters, he claimed his right to vote had been restored, but refused to provide any evidence to back up his claim.
Dania Beach officials say it's too late to take him off the ballot. In fact, despite the fact that his criminal record is public information, Broward Supervisor of Elections Brenda Snipes says that nobody has forwarded his criminal record to them, so she can't invalidate it. She offered no apparent explanation for how Ridgely was able to vote before felon voting rights had even been restored in Florida. She says that if her office receives a court order demanding that Ridgely's name be removed from the ballot, poll workers would post signs advising residents that votes cast for Ridgely would not be counted.
"I want to make it very clear that we have received nothing on this gentleman," Snipes told reporters. "We don't have that record that he is a felon. If the record comes in to us, we will get the wheels turning."
Mayor Walter Duke says he knew about Ridgely's past but assumed his civil rights had been restored. He thinks the fact that Ridgely has been (illegally) voting for the past 18 years proves his redemption.
"He's been voting in elections," said Duke, who has endorsed Ridgely in the commission race. "America is all about second chances. He got his life back together. And that says a lot about him. It shows he overcame a mistake and turned his life around."
Anne Castro, a former mayor in Dania Beach, takes another tact: she thinks it's time for City Hall to start doing background checks on candidates.
I wholeheartedly agree, because Florida.
P.S. A voter identification law would not have stopped Ridgely from voting, but a background check that cross-referenced criminal records based on social security numbers would have prevented him from registering in the first place.