Mia Love wants to be the first black Republican woman in Congress, and thanks to her adopted Mormonism — as well as her rhetorical rejection of any privilege due to her Haitian background — she's within striking distance of her goal. But a BreitbartUnmasked review of her campaign receipts shows that in addition to more than $63,000 from Koch Industries and the Koch-supported FreedomWorks organization, Love has taken in $16,750 from persons involved in, or linked to, a 'multilevel marketing' (MLM) health supplement company that has already run afoul of FDA regulators at least once.
Love seems to be the latest Utah politician to form a close relationship to a troubling industry with a huge presence in that state. Far from a new voice for Utahans, her career is on a trajectory to imitate the state's current representation in Washington, DC, which is a de facto lobbying shop for 'nutritional supplement' companies.
Scammy supplements, snake oil schemes, and the US Senate
4Life Research, LLC is a Sandy, Utah-based peddler of overpriced and overhyped 'dietary supplements.' Ten years ago, 4Life received a letter from the Food and Drug Administration warning them that certain products on their website were being advertised for use in the "cure, mitigation, treatment, or prevention of disease," a common complaint against 4Life's largely-unregulated, multibillion-dollar industry, which is rife with poor quality controls.
As with similar MLM companies, 4Life likes to brag about its "global network of independent distributors," which is their preferred term for the countless suckers around the world who have used their products and then started selling them to support the habit. To expand their opportunities, 4Life also markets their wares for dogs, cats, and horses as well as people. The odds are against any of these 'distributors' ever actually making a profit, however; only about one in a hundred even makes back what they spent on the 'starter kit.'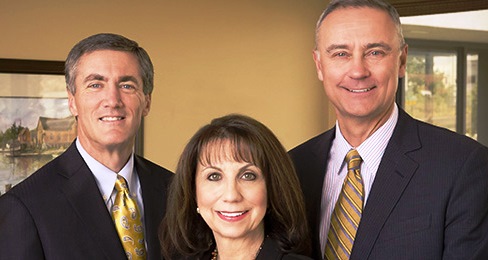 4Life President David Tew and two family members gave Mia Love's campaign $6,550, while executives Bianca and David Lisonbee contributed $10,200. These numbers may seem unimpressive compared to what the Kochs have contributed, but they represent an important buy-in from the "Silicon Valley of health supplements" along I-15 in Utah. One factor in the industry's heavy presence there is that the Church of Latter-Day Saints encourages the faithful to use 'natural medicine,' but the industry's remarkable growth is also a matter of raw political power.
Utah's Senator Orrin Hatch, whose OrrinPAC has also given Love's campaign $16,400, wrote and introduced the Dietary Supplement Health and Education Act (DSHEA) in 1994 with fellow pseudo-science Senator Tom Harkin. Although the law was framed as a regulatory framework for companies like 4Life, in fact DSHEA carved out an exempted space for vitamin, herb, nutrition, and even hormonal supplements wherein the FDA cannot treat them as either food or medicine.
Since then, Sen. Hatch has become the single most important barrier between the industry and its potential federal regulators, causing science blogger David Gorski to refer to him as an "industry lapdog." The relationship has benefited Hatch, too. When he was in danger of losing his Senate seat to the teapublican wave in 2012, Tew, David Lisonbee, and 4Life Vice President for Research and Development Calvin McCausland all signed a letter to state Republican convention delegates (.PDF) on behalf of "Utah Dietary Supplement Leaders:"
With Senator Hatch, Utah's dietary supplement industry has made great strides, but recent actions of the FDA show that his work is not done. We must ensure that we can continue to fight federal efforts to restrict the rights of consumers to benefit from dietary supplements.
Signatories to the letter also included executives of Xango, which was named alongside 4Life in a 2011 New York Times article about the favors Sen. Hatch had done for the industry. Thanks at least in part to his relationship with these 'natural' pill peddlers, Hatch won the contested 2012 primary with less trouble than many observers had expected.
Move over, Governor Bob "Ultrasound" McDonnell
So-called 'dietary supplement' companies generally aren't shy about gathering power unto themselves: Jonnie Williams, the CEO of 'health supplement' concern Star Scientific, famously gave Virginia's Governor McDonnell so many nice things that he was convicted on corruption charges. And to underscore the relationship between these purveyors and the tea party, Mark Meckler — the CEO of the controversial company Herbalife — co-founded Tea Party Patriots.
So when Mia Love speaks to all-white crowds of teapublican supporters waving Gadsden flags, her libertarian appeals for 'smaller government' and reduced regulation reflect more than her affiliation with 'free market' apostles like Charles and David Koch. They are the actual values already at work in her budding relationship to a wealthy industry — and a sign of what Utahans can expect from her if she is elected.