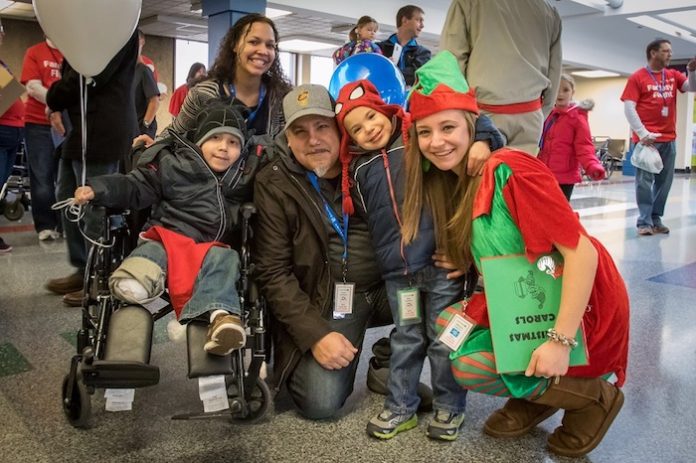 United Airlines flew more than 800 deserving children from 12 cities across the US with their families on Fantasy Flights to the "North Pole" this month. The children, many of whom suffer from serious illnesses or are in recovery, and their families received an extra special holiday courtesy of the airline. And the photos will tug at your heartstrings.
The children and their families were given a boarding pass for the aircraft bound for the "North Pole".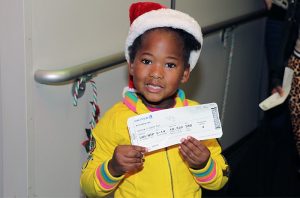 The children and their families then boarded a short flight.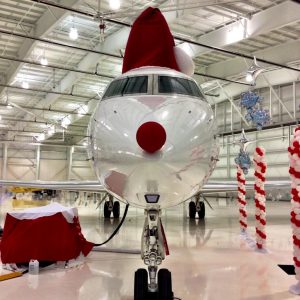 Flight attendants announced safety instructions in the style of "Twas the Night Before Christmas" as the plane took a quick flight to an undisclosed part of the airport where magic awaited the families.  After the flight, they arrived at a magical winter wonderland – airport gates employees had completely transformed with lights, Christmas trees and other spectacular holiday decorations.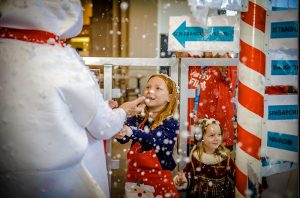 United's employee volunteers number over 1400, with 300 fully-costumed members of the North Pole and its staff every year.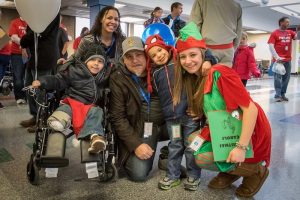 Volunteers infuse holiday cheer into every detail of the experience. Flight attendants and pilots dress up in festive attire; employees on the tarmac donned elf hats; and tinsel, ornaments and lights covered the airports. At the North Pole, Santa and Mrs. Claus handed out presents to the children, and even played games.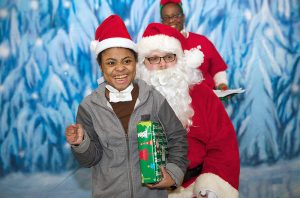 The "Fantasy Flights" are a 25 year tradition for employees of the airline. United employees staff, fund and build the Fantasy Flight events across United's global network every year. This year, they passed out 2500 gifts to sick kids and their families.
[All images courtesy United Airlines]