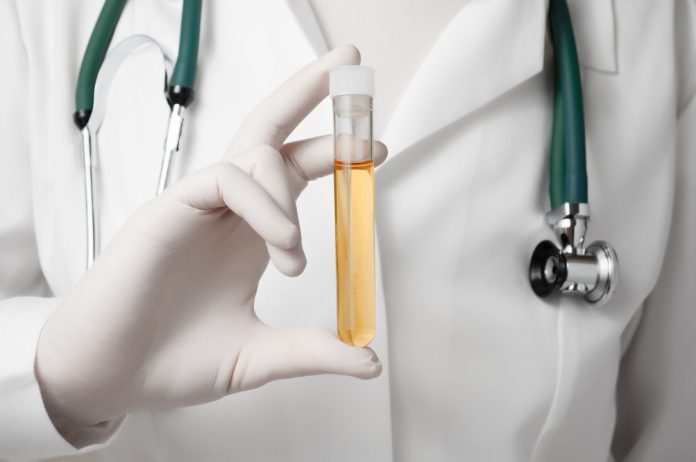 Last week, Oregon GOP candidate Art Robinson, founder of the Oregon Institute of Science, made headlines for a letter he sent out. (And it wasn't the mud-slinging that caught the media's eye.) It was an unusual crowd sourcing request that reportedly went out to 500,000 mailing list members,  as originally reported at NRToday:
"My name is Art Robinson. I am a scientist who has lived and worked in Josephine County for 34 years. My colleagues and I are developing improved methods for the measurement of human health. Please consider giving us a sample of your urine," the mailer stated.
The urine samples are meant to for "developing improved methods for the measurement of human health," he told his 500,000 mailing list subscribers. They're not a part of any formal research study or think tank, however.
Requesting urine rather than cash is probably a gimmick for the GOP quackjob candidate to promote his questionable science programs.
His family-owned Oregon Institute of Science seems to primarily dispute the science of climate change and market questionable educational materials for K-12 home-schooled children. In fact, the self-description using the term "scientist" is questionable; Robinson is one of 70 so-called "scientists" who have no background in climate science yet speak regularly for right wing think tanks on the subject. His peer-reviewed research papers date back to the early 1990's, but he seems to self-publish his "papers" nowadays rather then submit them to professional journals. Robinson has, however, authored, published and sold a massive amount of far-right propaganda for the Christian homeschooling crowd. Among its titles, the Institute publishes home-schooling kit for "parents concerned about socialism in the public schools." If you're living in a bunker, there's some in-depth books to stockpile on how to survive nuclear war. And of course, you don't need that whole healthcare thing to free yourself of diseases like cancer – the website has a 14 page paper of "free information" on using a raw food diet as a cure for cancer.
Robinson's publicity stunt is probably a gimmick meant to generate publicity for  the launch of a new product line or wing nut science program.
Here's a one-hour explanation of his "put no fun in fundamentalism-style" homeschooling curriculum. (You only need to watch a minute or two to really get the idea.):
[youtube]http://youtu.be/nTa5SgusO40[/youtube]
Gimmick or not, Robinson told reporters that more than 1,000 people have so far shipped him their urine.
Supposedly, all samples he receives are stored at "minus 80 degrees" and "undergo extensive genetic testing" in his laboratory. He said the information gathered will help combat the degenerative conditions of aging.
However, it's important to note, outside of a controlled, clinical setting, most scientists would reject self-collected samples of bodily fluids. Self-collected samples risk of contamination or watering down. Mishandling specimen samples increase the risk of disease transmission. (Robinson says that his mailing materials do, in fact, adhere to US Postal Service biohazard regulations. Of course, it's hard to know if he's being honest)