ReaganBook.com, the serious conservative's alternative to Facebook, launched yesterday with high hopes and heavy mockery, only to have the dream of an online conservative utopia crushed by a mob of giddy trolls. The website was meant to combat what many conservatives dubbed as "liberal censorship" at Facebook, purporting to be a place for conservatives to practice free speech without censorious moderation.
As a free speech haven, Reagan Book was successful, although clearly not in the way its founders intended. Curious visitors, 4Chan members, redditors and twitterers all flocked to the website to register, set up their very own conservative profiles, and begin making new fake Tea Party friends. The website, it seemed, was lost to the trolls and the Poes before it took its first fake registration.
From profiles to events, to blogs and discussion, no corner of the website was left un-trolled.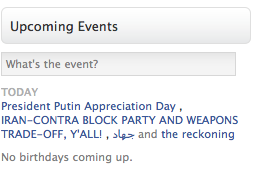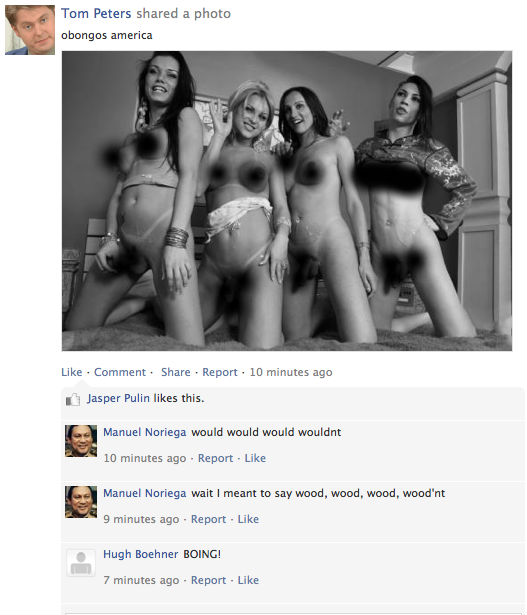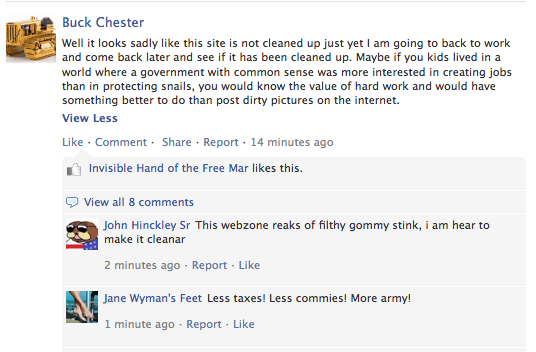 By early Wednesday afternoon, the Facebook replacement for the Fox News crowd became a dial-up level of slow, even as trolls continued to upload what appeared to be an enormous collection of gay porn, tributes to Putin, and event plans with their new friends.
Around 2:40 PM EST, ReaganBook.com  closed down for maintenance. It's unclear if, or when, it will re-open to the public.