When you can't snatch victory from the jaws of defeat, just pretend you did. James O'Keefe, founder of the misnamed Project Veritas bragged that his shaming by the Washington Post over his clumsy attempt to catch reporters offering money for fake news is a huge victory for Veritas.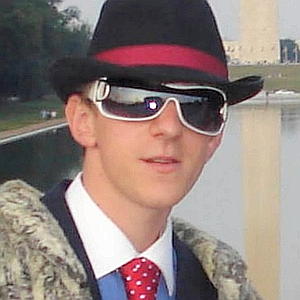 O'Keefe spoke Wednesday on the Southern Methodist University campus in University Park, Texas, sponsored by the conservative Young Students for Freedom, a national nonprofit co-founded in the 1960s by William F. Buckley. Answering audience questions after the speech, O'Keefe was dismissive of the significance of a Post story chronicling the attempted hoax.
"I don't have an opinion on it honestly. I can't speak intelligently about it. The Washington Post seems to want a Nobel Prize for vetting a source correctly. Our work is sort of changing human nature and making people cautious," he said.
Seems as if there isn't really much that O'Keefe is able to "speak intelligently" about. According to the same story, in his speech, O'Keefe repeatedly blasted the Post for being corrupt. But when someone asked what evidence he had of the Post's corruption, O'Keefe told AP he had no specific evidence to support that allegation.
Someone in the audience asked O'Keefe if it might not be taken as an insult to actual sexual assault victims to present an undercover agent to pose as such a victim. O'Keefe said: "I have no comment on that, I'd like to move onto the next question please." When pressed for an answer, members of the audience shouted down the reporter.
The truth is there. Some folks just don't want to hear it.
Project "Veritas" has received more than $4 million from DonorTrust, a dark money charity that supports individual non-governmental solutions to societal problems, tax records showed.
In May 2010, O'Keefe and three other men took a guilty plea in federal court to a misdemeanor charge in a caper in which they posed as telephone repairmen in Senator Mary L. Landrieu's New Orleans office.