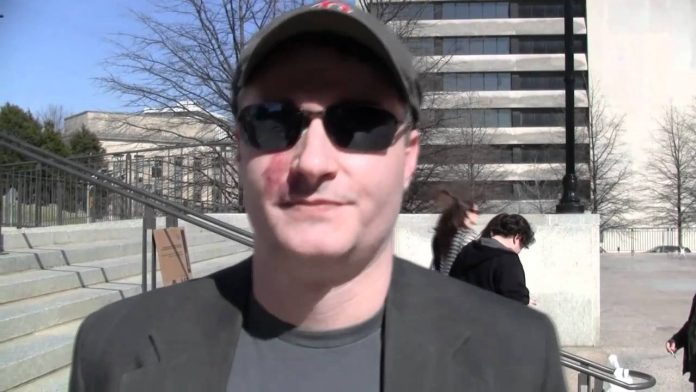 I have never considered myself very interesting. Nevertheless, I do enjoy speaking my mind, and so I have spent years perfecting my words in an online environment. By developing a new style for each challenge, I have actually had many different voices over the years. The challenge at BU has been to put a voice to the dogged research of very good people who were under constant attack, and so I chose to develop a voice that spoke for the friends I was protecting. The "we" of Xenophon has been a democratic "we," not a royal one. Xenophon's Anabasis being the true story of a Hellenic army that marched home across 3,500 miles of enemy territory, I adopted the moniker as an act of solidarity, as I was not becoming pseudonymous for my own sake. But that danger has passed.
Now unmasked, I am taking over as editor of Breitbart Unmasked today. Before the month's end, this website will become a media property owned by a registered legal entity so that we can build on our success. Since the Xenophon project was revived in earnest some ten months ago, the site has had roughly 1.5 million page loads, and now traffic is growing exponentially as a result of our reporting. We have outgrown the original purpose of the site, set aside the useless tit-for-tat "blogwar" with certain aggrieved extremists, and set out to publish original stories with impact.
And boy, did we have an impact last week.
Our piece on "Republican Party Monsters" in Chicago caused LinkedIn deletion, Facebook scrubbing, and Twitter locking by people involved in Concord 51 PAC. Even founder Matt Swift felt it necessary to hide his tweets. It was also the single biggest traffic draw we've ever seen at BU. Our reviews have been getting better and better, too: Claire Conner, author of Wrapped in the Flag: A Personal History of America's Radical Right, loved our research on the John Birch Society's influence in Oklahoma conservative politics. Our piece on Think Freely Media even got raves from David Weigel, who has never praised anything from BU before. Our daily audience and subscriber base are much, much bigger than they were a year ago.
So I am definitely very excited about the future. What began as an issue site specific to a single right wing media personality has morphed into a popular liberal website that is rapidly becoming known for deep research and original reporting. I look forward to what the future holds.
Adding:
http://youtu.be/7uBk3mJ6iRs