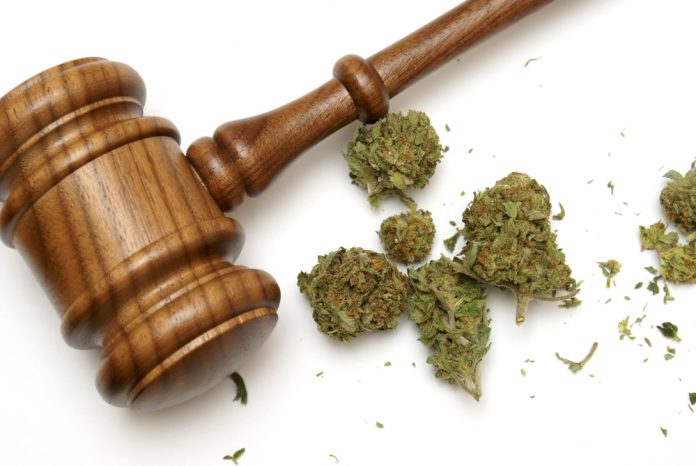 This race for Harris County District Attorney, who heads the largest prosecutor's office in Texas and one of the largest in the country, is heating up this year with an unusual election-day theme for the normally conservative stronghold; are drug penalties for small-time offenders too harsh, and should they be prosecuted as such?
In a debate this weekend hosted by Fox 26 between incumbent Republican Devon Anderson and Democratic challenger Kim Ogg, the vast majority of the debate centered on how to handle lower level, nonviolent drug offenders, rather than the traditional election conversations about the death penalty and its application. (Harris County is known as the most "execution-friendly" county in the US.)
In 2012, the tone was remarkably different; Mike Anderson, defeated former DA Pat Lykos in the GOP primary by promising to return to the old guard, hammering his opponents deferred-adjudication program for first-time DWI offenders and her policy of not pressing felony charges for trace amounts of crack cocaine or crack pipes.
Mike Anderson, who passed away from cancer last year, left his job to his spouse Devon Anderson, a former assistant district attorney as well. And although Anderson has decided to reject the idea of reduced penalties for trace drug cases, it's apparent that her office is trying their best to modernize drug policy within the legal system.
The Houston Press explains the policies she's put into place:
In August Anderson began to outline her so-called "first chance intervention program," under which anyone caught with less than 2 ounces of pot would be arrested and then given the option of community service or a substance abuse class in lieu of the charge appearing on their record. Anderson's plan, which would only help first-time offenders her office deems "low-risk," is much more selective than Ogg's, which would encompass all misdemeanor pot cases (not just low-risk first-timers, and not just under 2 ounces).

"We are only going to give it to a self-correcting group of people who will be scared straight by this process and we will never see them again in the criminal justice system," Anderson said at Sunday morning's debate.
If the goal is to scare small-time drug offenders straight; don't hold your breath, Mrs. Anderson. As medical marijuana becomes legal in more states across the nation, the conservative stronghold of Texas could probably use some catching up. For a place like Harris County, with a conservative DA in office, only a definitive change of law will affect drug policy. "My opinion is that it doesn't matter what the district attorney's opinion is regarding the law," Anderson said. "We take an oath … to uphold the laws of the state of Texas, all of them, whether I agree with them or not."
Her opponent, Kim Ogg, however, believes that the state can play a role in ending the failed policies of the war on drugs. She's reaching out to marijuana activists, and is slated for NORML meet-and-greet later this month. "I think it's the duty of the DA to use discretion in how we prioritize the expenditure of our resources … Right now we spend millions of dollars jailing low-level drug offenders at the expense of criminals, and that has got to change."
"The public wants change on marijuana prosecution," Ogg said at the debate. "They're tired of wasting millions of dollars on such crimes when violent predators and burglars are running our streets."
It will be interesting to see what the voters have to say when they cast their ballots.