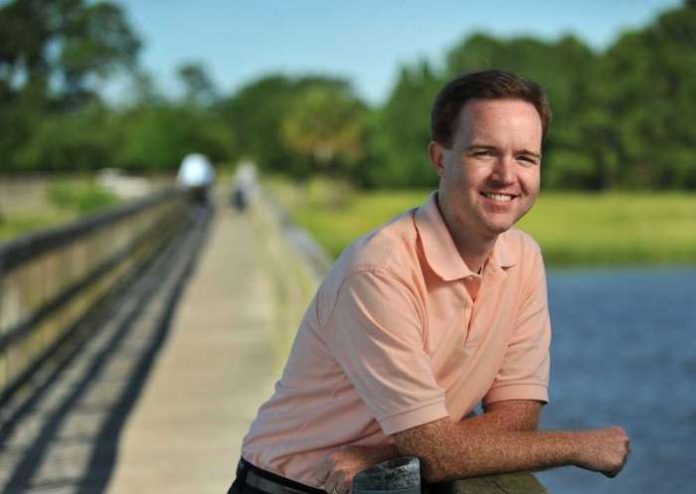 Jacksonville, Florida City Council President Clay Yarborough is very upset about an exhibition containing a photo of a nude, pregnant woman at the Museum of Contemporary Art, according to the Florida Times-Union.
He says that nudity has no place at the museum, where "anyone" can see it,  calling the photo "pornographic".
Yarborough asked Mayor Alvin Brown's office to pull $230,000 in grants from the Cultural Council of Greater Jacksonville, telling the mayor "he objected in part because the image could be seen by anyone, including children, coming to the museum, which is in a city-owned building."
He explained that the nude portion of the exhibit "works against our efforts to promote a family-friendly Jacksonville and downtown."
"I am trying to promote a positive moral climate in our city," Yarborough told the Times-Union by email, "and though some will defend the pornography by labeling it 'art,' we need boundaries in order to be healthy, especially where it concerns our children."
Officials from the museum and Cultural Council defended the artwork by photographer Angela Strassheim, which shows a woman in her eighth month of pregnancy with stomach and breasts uncovered. The photograph, titled "Janine Eight Months Pregnant" is part of photographer Angela Strassheim's "Focused on Family" exhibit, a series of photographs celebrating family.
For artistic purposes, you can view it below: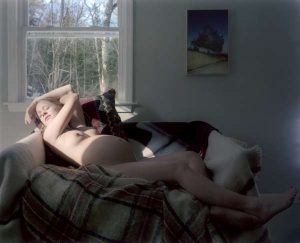 Strassheim said she's "quite shocked" about the stir the photo has made or that anyone would call her work, which is part of museum collections across the US, "pornographic."
"I see an intimate moment of a nude, very pregnant woman basking in the last bit of afternoon sunlight as she waits for the birth of her child," Strassheim said. "She is not affected by the cold of winter outside her window."
According to The Daily Record, the Cultural Council says it "stands ready to defend the artistic and curatorial choices of our cultural service grantees."
This is not the first time that Yarborough has caused controversy. (In fact, he's dubbed himself "Dr. No" because he's usually the person most likely to vote against government funding for pretty much anything. ) He made national headlines in 2010 for suggesting that Muslims shouldn't be allowed to hold any political office, and that homosexuals should probably "stay out" of politics, too.
But that didn't stop him from moving up from City Council member, to Vice President — and now, he's President of Jacksonville City Council.
A protest against Yarborough's call for defunding the museum and rally  will be held tomorrow.
According to the event's Facebook page, hundreds of protestors are prepared to attend.
Please, do not tell Clay Yarborough about the internet, okay?
[Top Image Credit: Jacksonville.com]