The Pop Up Art Book,  the newest release from Poposition Press, is just as awesome as it sounds.
The intricately crafted, vibrant book features multi-dimensional spreads from internationally renowned artists, each recognized for their unique style.
The works of six popular artists – Jim Mahfood, Angry Woebots, Junko Mizuno, Kozyndan, Skinner, and Tara McPherson – come together in fantastic detail on the page. Artist Skinner explains, "Ever since I was a kid, I have loved pop-up books about monsters and dinosaurs. It's crazy what they have done with our art in this bad boy book! It's a thrill to see it finished. I get that feeling of anticipation as I am about to turn each page."
Here's a peek at some of the contents.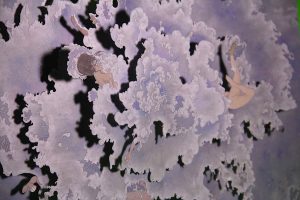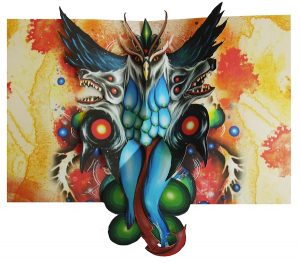 Poposition Press Founder Rosston Meyer says "We selected some of the most creative artists working today. The work spans fine art, street art, comic book, and illustration genres. Being able to deconstruct and then reconstruct the art into something new was exciting. It has been such an innovative and collaborative project—and I think that energy shines right through. It's a kick to watch people open the book. They literally marvel at the work and spend time with each spread to appreciate all the detail."
A crowdfunding campaign was launched via Kickstarter for the book at http://kck.st/1D4v0EZ. The campaign earned more than 50% of its funding goal within just the first 48 hours, and has already surpassed its funding goal.
The Pop Up Art Book will be available in three separate editions.