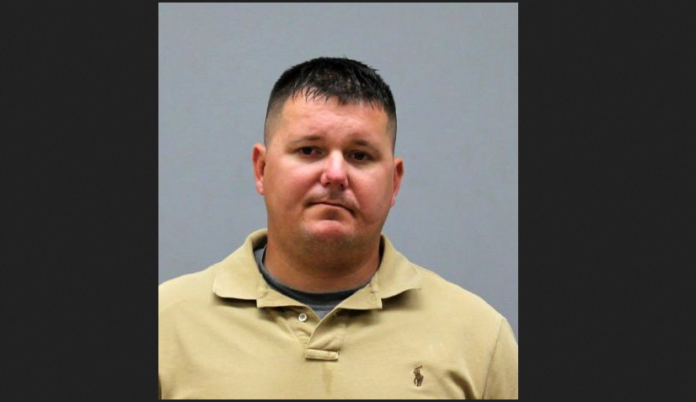 A former police officer who appeared in court last week on a drunken-driving charge was arrested three more times over the next 11 hours, according to The Connecticut Post.
39-year-old John Biehn, of Southington,  Connecticut, was charged twice last Monday with drunken driving and accused of shoplifting at a Wal-Mart in Wallingford,  early Tuesday. The first incident occurred just before 1:30 p.m., Vernon police said,  after receiving a call that a blue Hyundai Sonata was being driven erratically and on the wrong side of Route 83.
He told the police was coming from state Superior Court in Rockville. He failed a standardized sobriety test, and police  charged him with operating a vehicle under the influence of alcohol or drugs and failure to drive in the proper lane.
He was released from Vernon Police Headquarters to his wife — who is a current police officer in Bridgeport — Police Det. Kimberly Biehn, on $2,500 bond.
At 8:20 p.m. Monday, John Biehn was arrested again on a drunken-driving charge by Wallingford Police, and was bonded out. A few hours later, after midnight, Wallingford police arrested Biehn again in Wal-Mart after he was held by store security and accused of stealing various items. He was charged with larceny and released on $5,000 bond.
Biehn is former Bridgeport police officer who resigned from duty after he was convicted for what  police described as "a drunken rampage" at the Marina Village housing complex, firing his gun at random targets and breaking apartment windows.
He was convicted of first-degree reckless endangerment and sentenced to one year of incarceration, which was later suspended. He was also sentenced to three years' probation.
Biehn goes back to court on December 22nd.